Nutritious Dining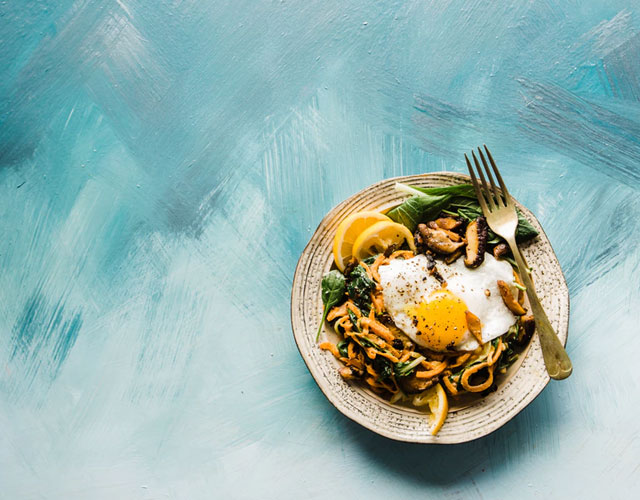 Healthy Dining Matters!
Dining is an important factor in recovery, as your physical health depends on good nutrition. At Royal Life Centers at Spokane Heights, we believe physical and mental health go hand in hand. Because of this, we place special emphasis on providing wholesome, nutritious dining options at all of our facilities. Both our detox and residential inpatient programs utilize a private chef for the preparation of all the meals we serve. We provide three meals a day using fresh, nutritious, and wholesome ingredients. There is also a selection of light snacks and refreshments that are always available to our guests.
Why is Healthy Dining so Important?
Poor dining habits and an unhealthy, fluctuating diet almost always accompany drug and alcohol abuse. A report by The National Eating Disorder Association (NEDA), shows that nearly 35% of people who abuse or are dependent on drugs and/or alcohol have also had eating disorders. A rate almost 11 times higher than the general population.
Refresh. Repair. Replenish
Alcohol and/or drug abuse may lead to dangerously low levels of essential vitamins, minerals, and nutrients. Dehydration, malnourishment, and eating disorders are a few examples of how addiction can affect nutrition and health. The nutritional program at Royal Life Centers aims to counteract these potentially dangerous issues. Our nutritional program has been proven highly effective in the management and alleviation of withdrawal symptoms that commonly arise in early sobriety.
Royal Life Centers' chefs prepare wholesome meals that nurture the body and promote physical healing during early recovery. Re-establishing smart, sensible eating habits is the ultimate goal.
A well-rounded diet that takes into account any personal needs, is one of the most important facets of general health. We steer away from the use of overly processed foods, as well as excessive use of refined sugar products. Our dishes incorporate complex carbohydrates, high-quality proteins, and healthy fats, providing the fuel the mind and body need.
If you or someone you love needs help conquering a substance use disorder, once and for all, call us now. Our admissions experts are here to help 24/7 and answer questions or concerns.
Make the call at (877)-732-6837 or (877)-RECOVERY. Because We Care.
Get The Help You Need Today
If you or a loved one has a substance use disorder, please give us a call or fill out the form to the right and let us help you change your life for the better.
Because We Care